As Featured On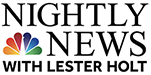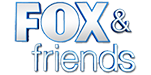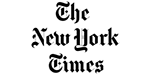 Lexington Personal Injury Lawyers
The Experienced Legal Representation Your Case Deserves.
When you need someone to step in and help care for your family when you're unable to, you wouldn't trust just anyone to provide quality care. The same can be said for when your life takes an unexpected turn and you find yourself in need of quality legal services. Don't trust your future with just any legal team. At Golden Law Office, our Lexington, Kentucky personal injury lawyers can walk your family through every step of the process, from filing a claim to trial, standing by your side until we reach a favorable outcome.
Our firm's attorneys have the experience your case requires. Years of handling Kentucky personal injury claims—both as plaintiff lawyers and defense lawyers—give us a unique advantage. We have a thorough understanding of how insurers and corporations fight legitimate claims and how to neutralize their tactics. We will not hesitate to take your case to trial if necessary.
In 2012, J. Dale Golden achieved a #1 ranking in the Kentucky Trial Court Review for the most cases tried. He's nationally recognized for the dozens of cross examinations he has conducted against one of the most highly-regarded expert forensic psychiatrists in the nation. Many of his cross examinations have been utilized by other attorneys across the nation.
By pursuing a claim against a negligent individual, insurer, or company, you and your family may be able to receive financial compensation, often referred to as damages, that can be used to pay for past, current, and future medical expenses, past and future wage loss, pain and suffering, and costs associated with the loss of a normal life. This compensation cannot undo the fact that a terrible incident occurred, but it can help aid and assist in your recovery process.
In addition, a successful injury claim may act to deter those who are responsible from committing wrongful actions or behaviors in the future. Lawsuits often speak louder than words. After getting sued, businesses and entities are generally quick to change policies and procedures that can protect future victims from becoming harmed or injured in a similar manner.
If you or a loved one has been seriously injured in a car accident or truck accident that was caused by negligence, you can turn to us and trust that your case will be handled with the utmost care. Our firm is experienced in handling a large variety of personal injury cases including medical malpractice claims, product liability claims, instances of nursing home abuse, slip and fall cases, dram shop liability, and actions which led to the wrongful death of a family member or loved one.
If your potential claim does not fit into the above categories and your injury was caused by the negligent, careless, or reckless actions of another person, entity, or corporation, we encourage you to get in touch with us. We may be able to help deliver peace of mind to you and your family.
At Golden Law Office, it isn't our goal to merely settle your case as quickly as possible. We aim to deliver successful and favorable results in a compassionate and respectful manner that our clients and their families deserve. We understand that you and your family are making a difficult decision when you reach out to our firm. Our Lexington personal injury lawyers will do everything they can to ease your struggles and help you and your loved ones welcome a brighter future.